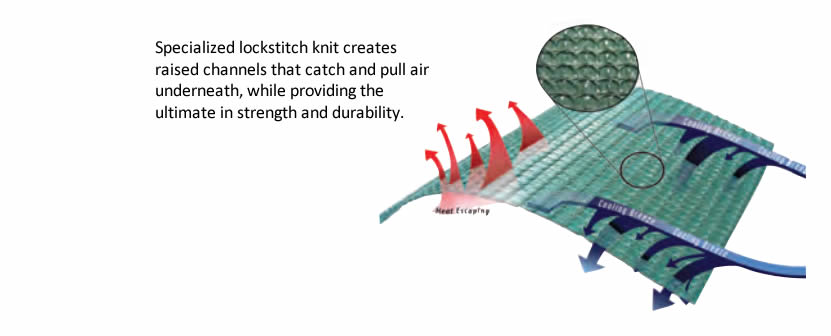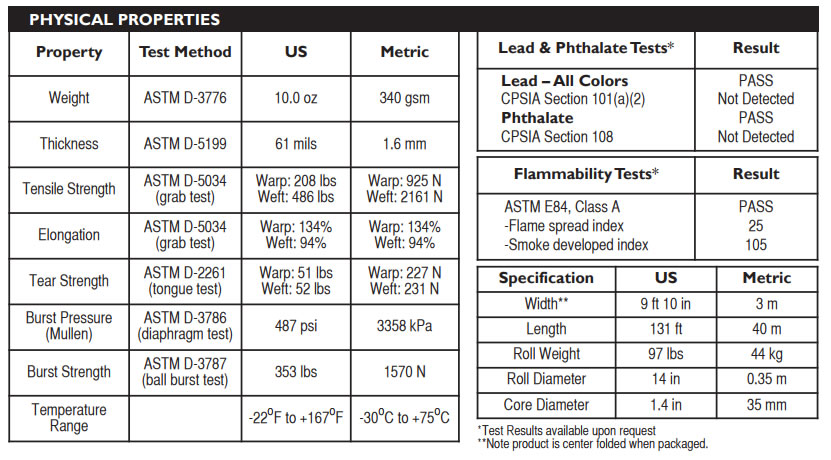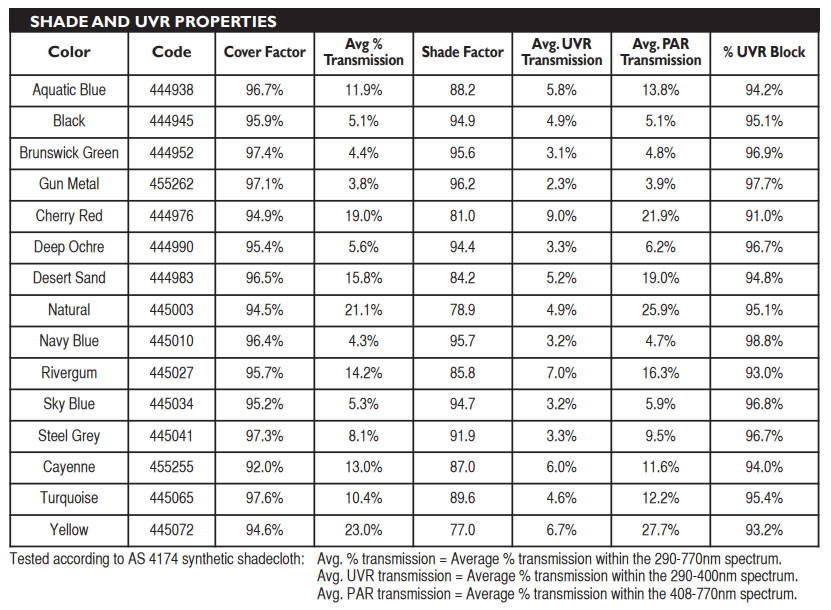 The standard in outdoor durability is now 100% LEAD AND PHTHALATE FREE!
Heavy duty, professional grade architectural shade fabric for tensioned structures and other shade applications.
Made from UV stabilized HDPE monofilament and tape yarns.
Specialized lock stitch knit for more air movement and better channeling of cooling breezeways.
Constructed to block up to 98.8% of harmful UV sun rays.
Heat set for ease of fabrication and to limit shrinkage.
Recyclable, tear resistant and will not crack, rot or fade.
10 year manufacturer's warranty against UV degradation.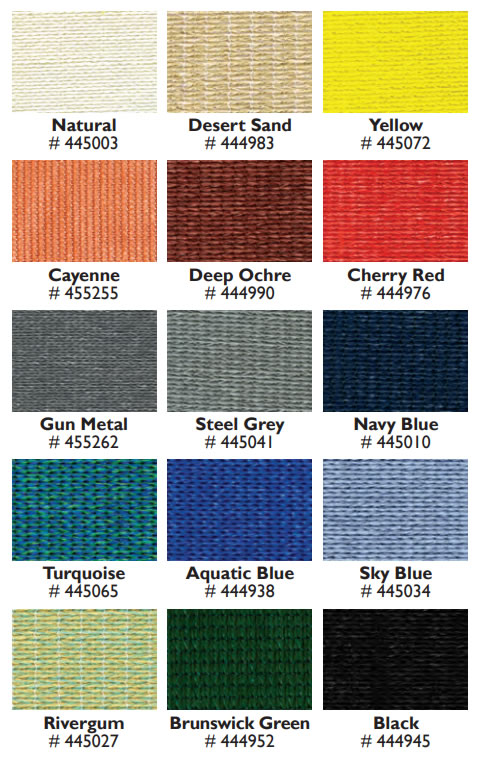 Colors are representative only. Small variations in color should be anticipated and are within commercial tolerances.
Usage instructions
Do not use against flames. Contact with organic solvents, halogens or highly acidic substances may reduce the service life of the fabric and void the warranty
Specification instructions
Shade cloth fabric shall be Synthesis Commercial 95TM knitted HDPE monofilament and tape shade fabric offering a UV block up to 98.8%