Best contact method is via electronic mail: rick@allshade.com
Who we are
At All Shade, we love living outdoors (Who does not?) So for 50 years we've provided high quality tension shade structures throughout Texas, made of 100% powder coated steel and polyethylene shade cloth allowing anything underneath the steel frame canopy to enjoy cooler temperatures up to 15 degrees.
Each project we work on is custom-designed for individual needs and taste. With a variety of different color options, sizes and styles, we make our shade structures your best option.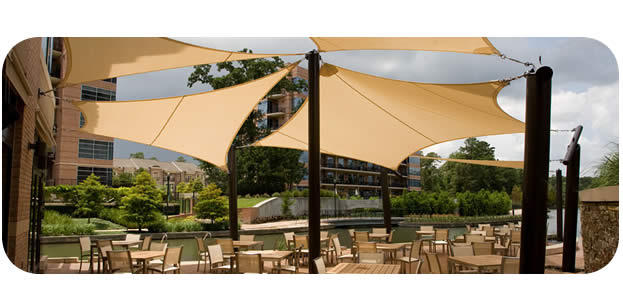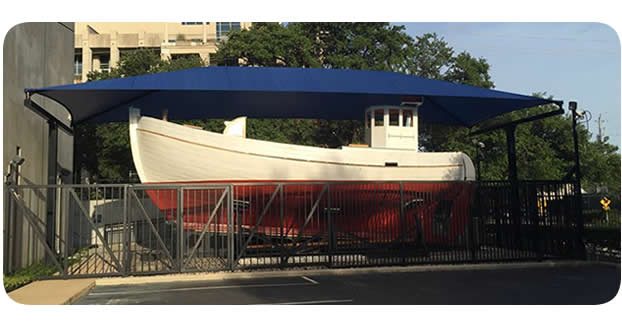 Featured Project
The Houston Holocaust Museum – Working with the holocaust museum, our team created an amazing shade structure to protect a boat that was part of the rescue of just about all of the Jewish people living in Denmark at the time. The shade structure was custom designed and allows the boat to be protected against the sun and moisture while being renovated and displayed to the public.
Services
Fabrication
Powder Coating
Galvanizing
Foundations
Attachments – Roofs & Walls
Types of Steel
Custom Shade Measurements
Custom Post Construction
Installations
On-Site Quote Analysis
Shade Rendering Design
Outdoor Shade Sails
Custom Architectural Shelters
Custom Shade
Affordable Outdoor Sun Shade Sails,
Shade Structures
Canopies
Awnings
Features:
50 Years Experience
Rendering Design Concepts
On Site Quote Analysis
Custom Shade Measurements
Quick Installation
All here at All Shade
Why Shade?
Block 95% of Harmful UV Sun Rays
Variety of Colors, Shapes, Styles & Sizes
Withstands 90-110mph Winds
10 Year Warranty
Cooler than Wood, Concrete, & Metal roofs
Reduces heating of Outdoor Seating
Little Maintenance Required
80% Water Repellent
Hail Protection
85% Shade = 15 Degrees Cooler
Meets Building Codes
Environment Friendly
Built Strong & Lasts Long
Maintenance free, (mildew free, and rust free. Our shade fabric will not rot or absorb moisture unlike regular canvas type covers).

Shade Structures – Continental United States
Best contact method is via electronic mail: rick@allshade.com
At All Shade we create an amazing design for each industry that we service, no matter what is your design , we have the experience and the best trained staff ready to start your next shade project.
Mailing Address / Main Office
Address: 5100 San Felipe STE 95,
Houston Texas 77056
Phone: 281-888-2628
Fax: 713-341-1787
E-mail: rick@allshade.com

Industries & Categories that we've Shaded
Childcare & Daycare Centers
Churches & Synagogues
Commerical
Decks
Dealerships
Baseball Fields
Agriculture & Gardens
Hotels & Resorts
Parking Lots
Parking Shade
Carports & Covers
Airports
Picnic Areas
Amusement Parks
Patios
Swimming Pools
Cafes & Restaurants
Schools
Bleachers
Golf Courses
Apartments
Stadiums
Stops: Busses, Trains, etc
Campuses / Universities
Walkways
Water Parks
Tennis Courts